The Churchill I is the current conclusion of the WoT miniseries. Here, too, COBI has again achieved a respectable level of detail. The construction techniques, however, differ greatly from the other models.
Manufacturer:
Cobi
Set-Number:
3064
Theme:
Military
Release:
2020
Parts:
300
Figures:
0
Dimensions:
Scale:
Age:
8
Building Time ca.:
2 Hours
Instructions
The last assembly instructions are also kept in a small format. Of course there is also the mandatory parts list at the end. The 300 parts of this set are installed in just 49 construction steps.
Construction
The construction of the hull of the Churchill I is completely different from the other models in this series. We build rotated by 90 degrees so that in the end we no longer need tiles for cladding.
Some of the add-on parts are very delicate and cannot be fully attached. That makes the rollers very wobbly in the end. The indicated rollers are built together with the side armor. The front small gun and the tracks form the end of the hull. The tracks run reasonably well on paper.
Finally we build the turret of Churchill I. Here we do not work with extensions and we attach all parts directly to the turret.
Size Comparison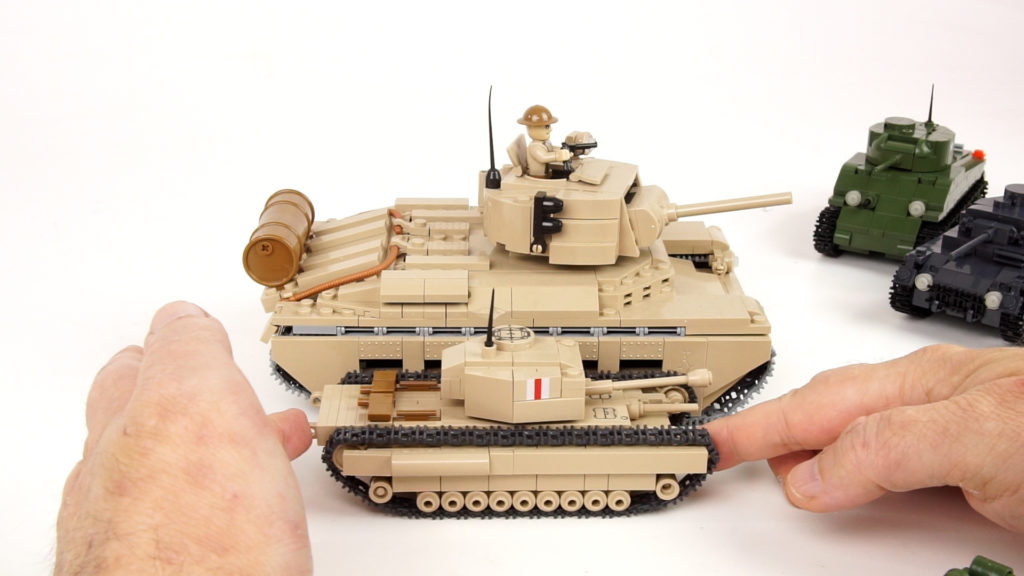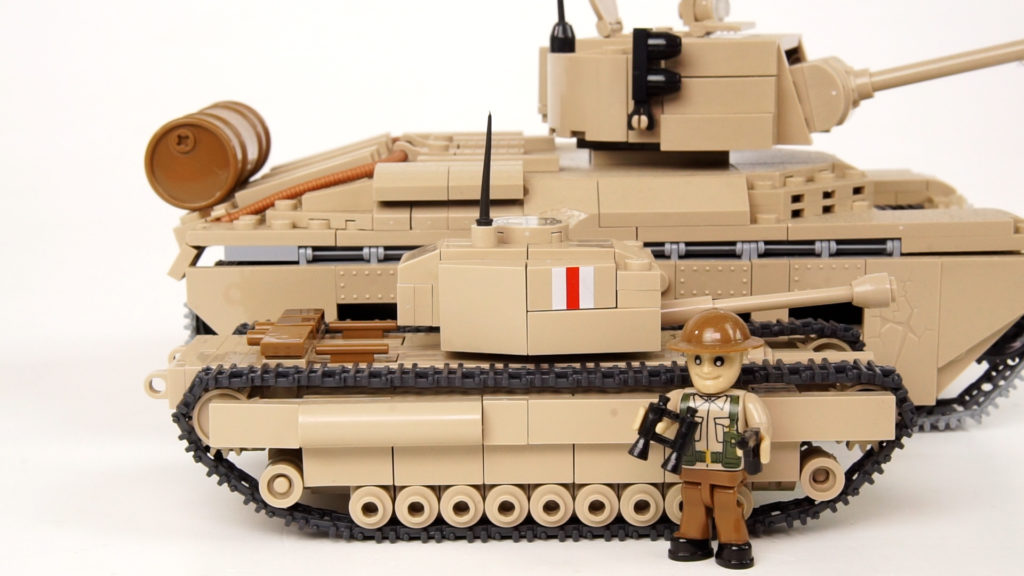 The last, longest model in this series also differs significantly from the 1:32 models. There is no room for a minifigure in this tank.
Conclusion:
If you need a little variety, the Churchill I is a tank that is built completely differently than the other models. Visually it is really successful and fits perfectly into the small series.