You can hardly get any bigger with bricks. This bomber has a wingspan of more than 70 cm. However, some stability issues are not due to the size of the model.
Manufacturer:
COBI
Set-Number:
5723
Theme:
Military
Release:
2022
Parts:
1162
Figures:
2
Dimensions:
Scale:
Age:
8
Building Time ca.:
4 Hours 30 Minutes
8 used & new available from
$57.35

(0 ratings)
Amazon Price: $86.66

Go to Amazon >
Instructions
Construction
Unlike most other aircraft models, here we'll start with the rear wings and fuselage. Several large, printed parts are already being used here. The print goes over several tiles and looks really great. Due to the many layers of plates, the entire construction is extremely stable at this point.
We now build the cockpit, which consists of 4 large molded parts, on the fuselage. You could probably have solved this part with normal bricks, but it looks almost perfect like this and hardly reminds you of a model made of bricks. The two wings are built individually and given a nice tile camouflage pattern. These are secured on the underside by the thin special tiles with studs, which COBI likes to use. The two motors contain several large molded parts and are attached with only 2 studs at the top and bottom. This construction is very unstable and the engines will quickly disintegrate if not handled carefully.
The landing gear can be retracted almost completely. But you should only use it carefully, otherwise the motors will fall apart again. The flaps for the bomb bay are very solid, but have no stop. As a result, they shift completely and you cannot touch the aircraft there. 4 bombs can be placed in it.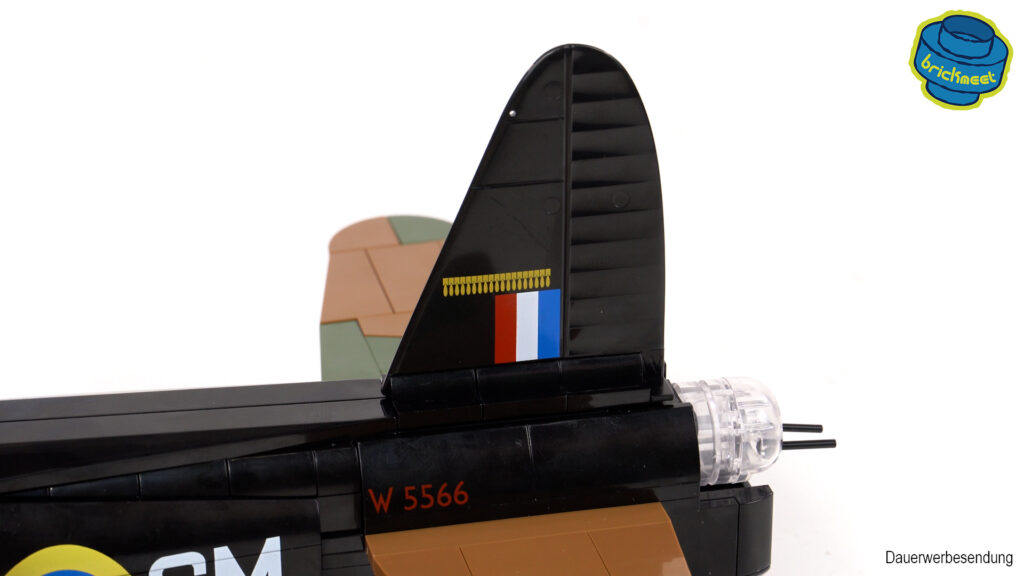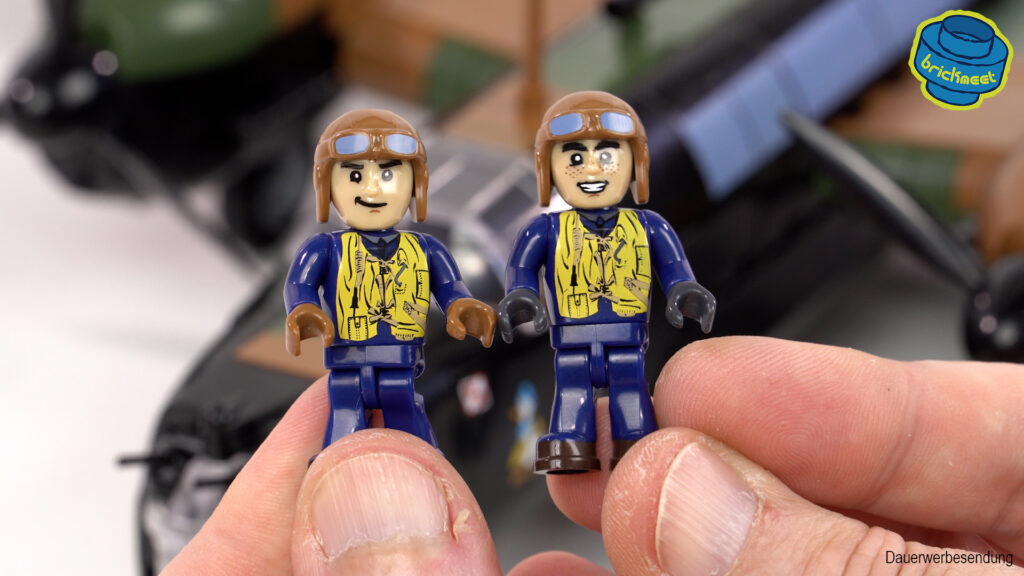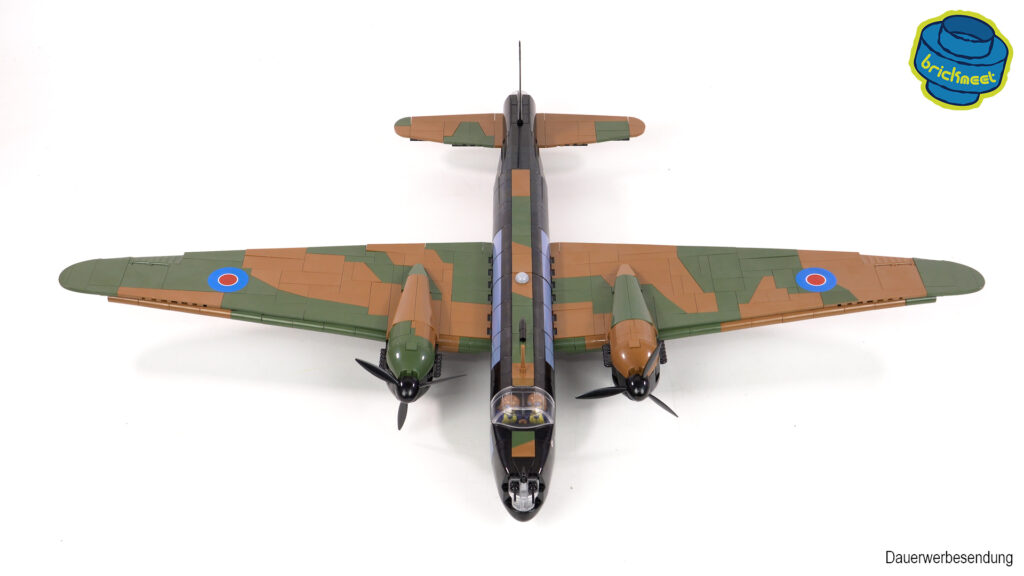 The 2 pilots can be placed next to each other in the cockpit. In the video I compared this bomber with the B-17, which is already very large. The Vickers Wellington is even bigger. But here you also come to the limits of what can be solved with clamping blocks.
Conclusion:
The bomber is really big and looks good. However, I'm not particularly happy with the bomb flaps and the two engines. These are very unstable. As a display model, this set still cuts a fine figure and it is not overpriced like many other sets from COBI are now.