After countless Shermans, COBI also updated one of the other US tanks. With 590 parts, there is not only room for authentic shapes, but also some details.
Manufacturer:
Cobi
Set-Number:
2543
Theme:
Military
Release:
2021
Parts:
590
Figures:
2
Dimensions:
Scale:
Age:
8
Building Time ca.:
3 Hours
11 neu & gebraucht ab
$42.77

(0 Kundenrezensionen)
Amazon Preis: $47.73

Zu Amazon >
Instructions
The instructions for this new set come with no surprises. The construction steps are kept simple as usual and only new building blocks are shown in color. In addition to the parts list at the end, there is also a tabletop card to cut out. The entire building fun is divided into 116 building steps, which in turn are divided into 2 building phases.
Construction
We start in the classic way with an 8×16 plate and a border with large bricks. In the next steps, the rear and front of the hull will be built, which will later accommodate the running and drive rollers. In the rear area, part of the machine is already being built while the tank is being built up.
The next parts are almost exclusively built separately and then attached to the hull. So the hull is widened and a beveled front armor is built. Finally, of course, there are the obligatory tiles that cover almost every stud.
It's time for wheels, rollers, and tracks. Anyone who thinks that making tracks is a laborious job has not yet put rubber on tires. COBI is known for its tight fit and accordingly this task is no joy. At some point all the rubbers are in place and the tracks are on. The subsequent test shows that the chains run quite well even on smooth surfaces. Not quite as good as, for example, the tiger, but at least more than sufficient.
The last construction steps are reserved for the turret. Even if this is rather small, a lot of reversal of the construction direction is used. Side armor is built separately and then attached to the turret. The same applies, of course, to the rear armor and the gun.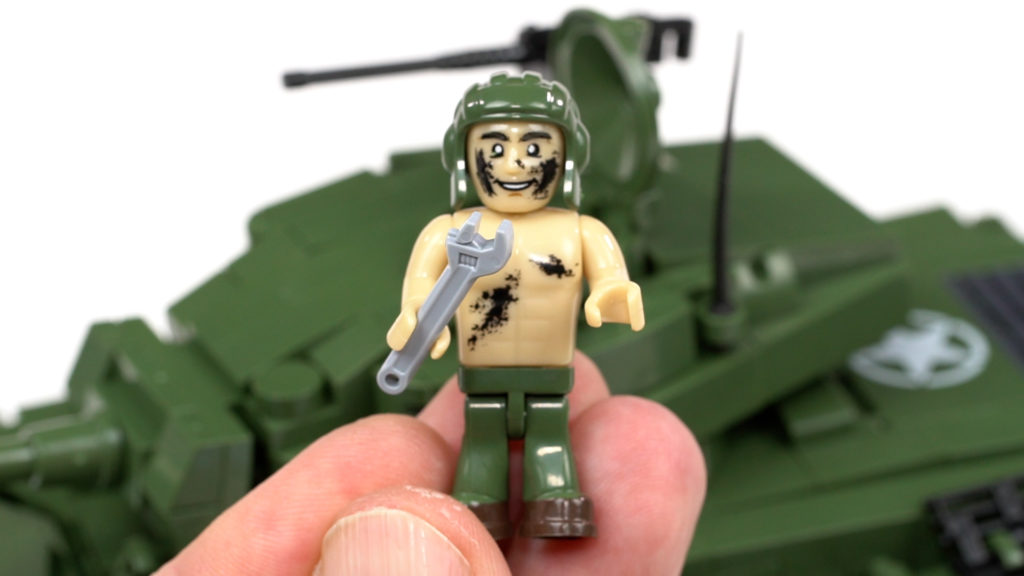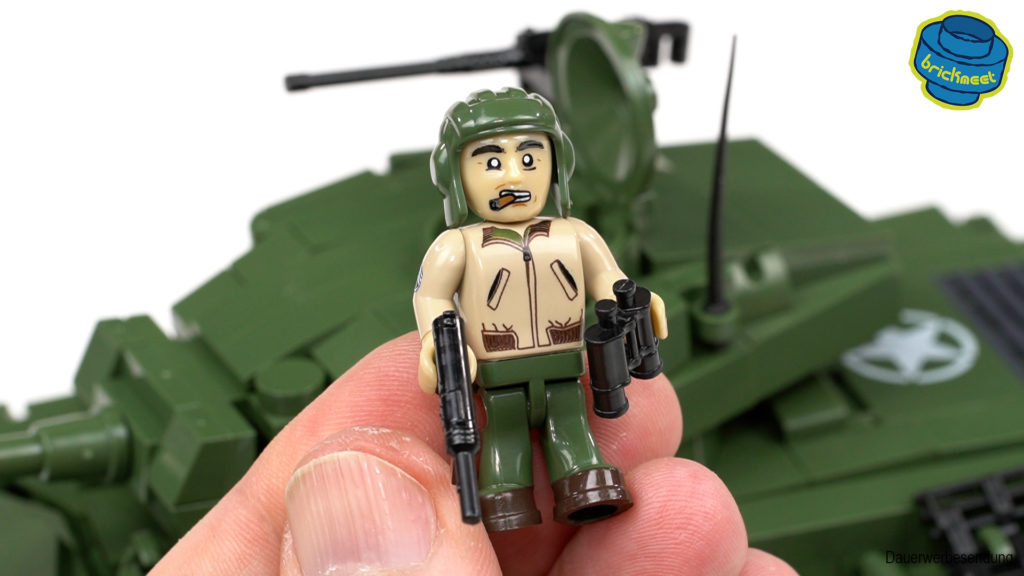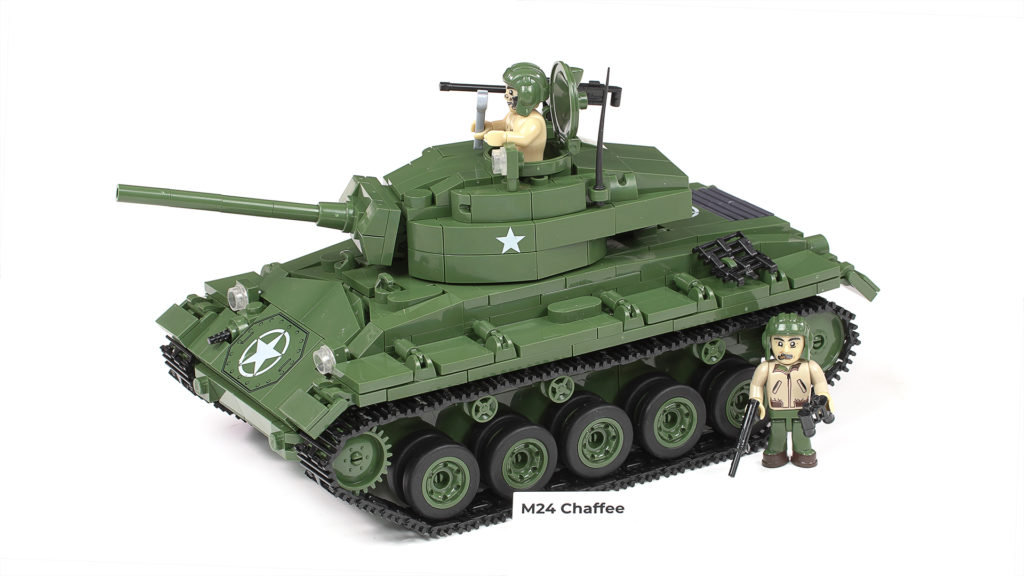 The chaffee comes with 2 figures. Instead of a commander, there is a mechanic here who has already been smeared with oil and soot.
Conclusion:
If you compare the Chaffee with other current models such as the Sherman or Tiger, it turns out to be rather simple. Compared to its predecessor, however, it has added more than 200 components and thus offers more and longer building fun.
11 neu & gebraucht ab
$42.77

(0 Kundenrezensionen)
Amazon Preis: $47.73

Zu Amazon >