The Karl mortar is already a real chunk. With the two railway carriers, however, it comes to an impressive length of 129cm.
Manufacturer:
Panlos
Set-Number:
628008
Theme:
Military
Release:
2021
Parts:
4158
Figures:
8
Dimensions:
Scale:
Age:
10
Building Time ca.:
12 Hours
Instructions
Despite the 4158 components, there is only one manual. This is divided into 10 sections with a total of 706 construction steps.
Construction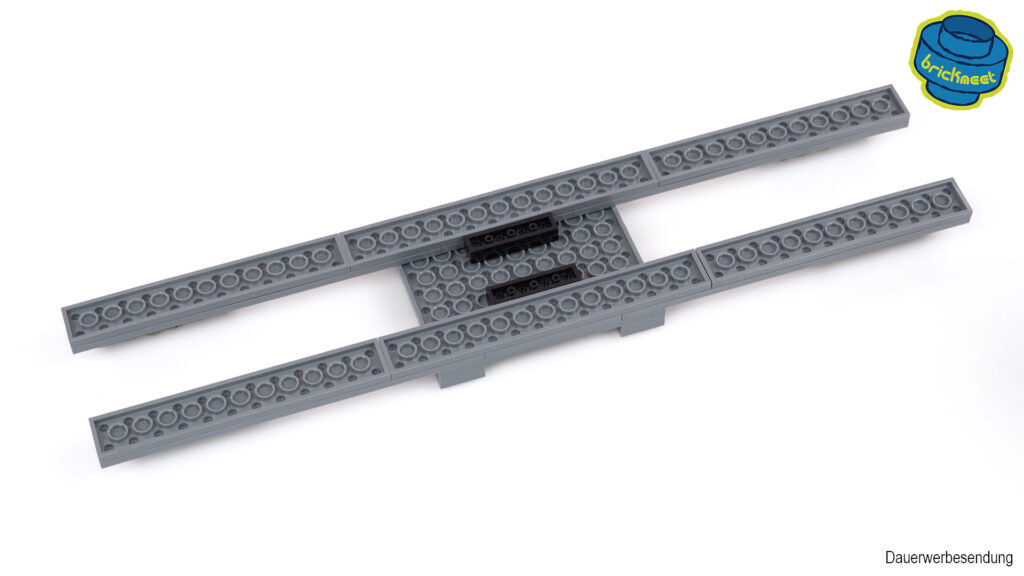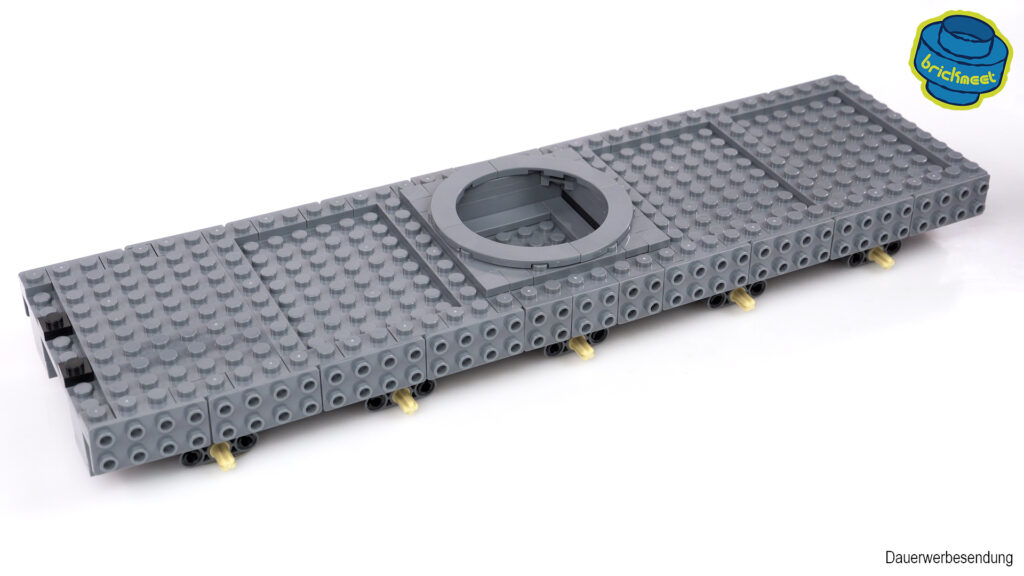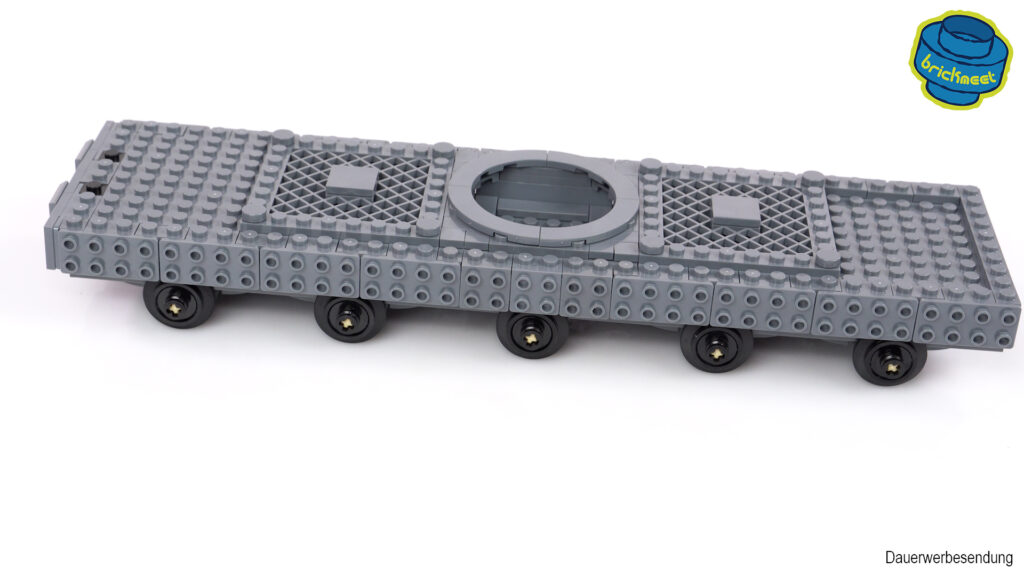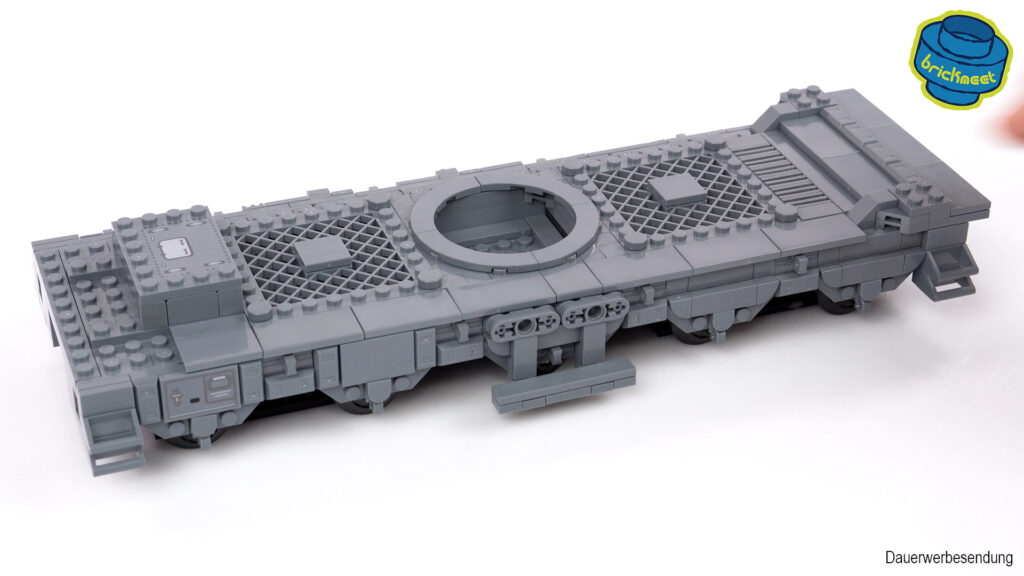 In the first 3 construction phases, the first of the two rail transporters will be built. One of them is already bigger than the Panzer Maus. We start with the rack and then build the carrier. Here I was initially concerned that he would not be able to carry the mortar in the end. However, these were unfounded and everything worked perfectly.
The actual Karl device is advancing in great strides. The substructure consists of large plates, which are then built around with bricks. A little interior decoration is placed in the cavity. Due to the good quality of the stones, everything is very stable. The chains consist of a total of 232 tracks and again mean hard work. The rear of the hull is covered with a detailed plate that is attached with only 2 studs. Later we take it off again and put 2 built and printed grenades into it.
The engine is made entirely of stones and attached with a stud in the rear. The front gets a removable cover as does the rear. In the last step the actual mortar and 3 grenades are built. This is also only attached with a few studs, so that you can quickly get to the interior if you want to play with it. But despite the high stability, the set is more of a showcase model. The following sections 8-10 are almost identical to the first 3 sections. Only 2 small plates to hold the mortar are different.

Conclusion:
The Karl from Panlos mortar is gigantic and offers many hours of building fun. It would be stable enough to play with, but of course it comes in my collection on the shelf. The quality is excellent and the model is completely printed.